Board elected by the General Assembly the 27th October 2018 in Ciutadella, Menorca, Spain (see the Minutes)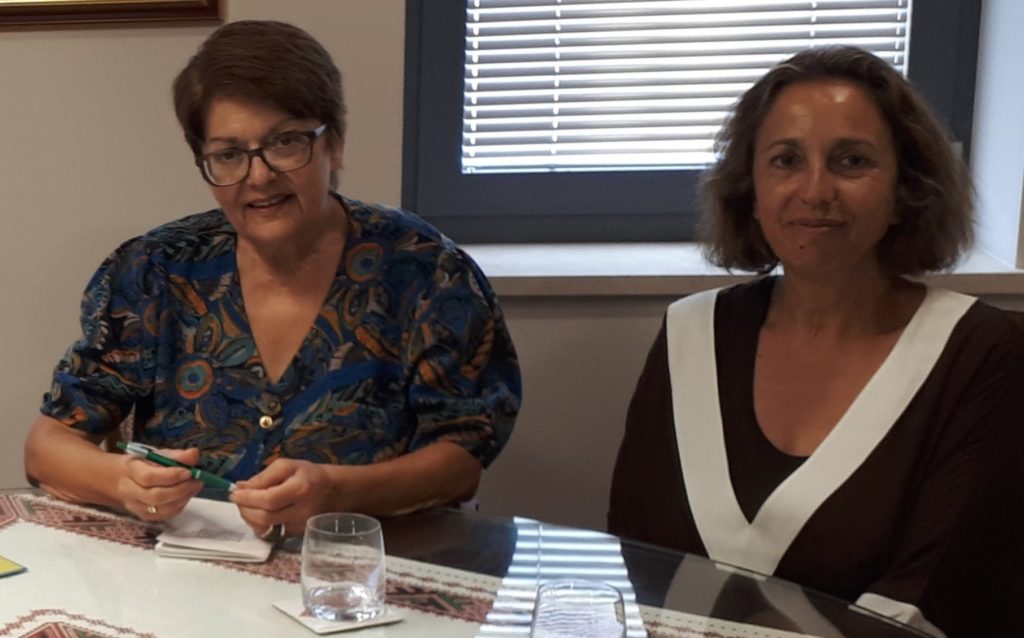 In February 2019 following the resignation of Ioulia Papaeftychiou, the candidate – Eleni Pangkratiou, géographe/architecte, ANEZ (Agence pour le Développement du Zagori), 13 rue Dossiou, Ioannina, GR45333, Grèce – epag68@otenet.gr has been asked to fill in as Joint Secretaray and Antonia Theodosiou has been proposed as Vice Chairman. A dedicate delibaration took place to confirm those nominations (minutes).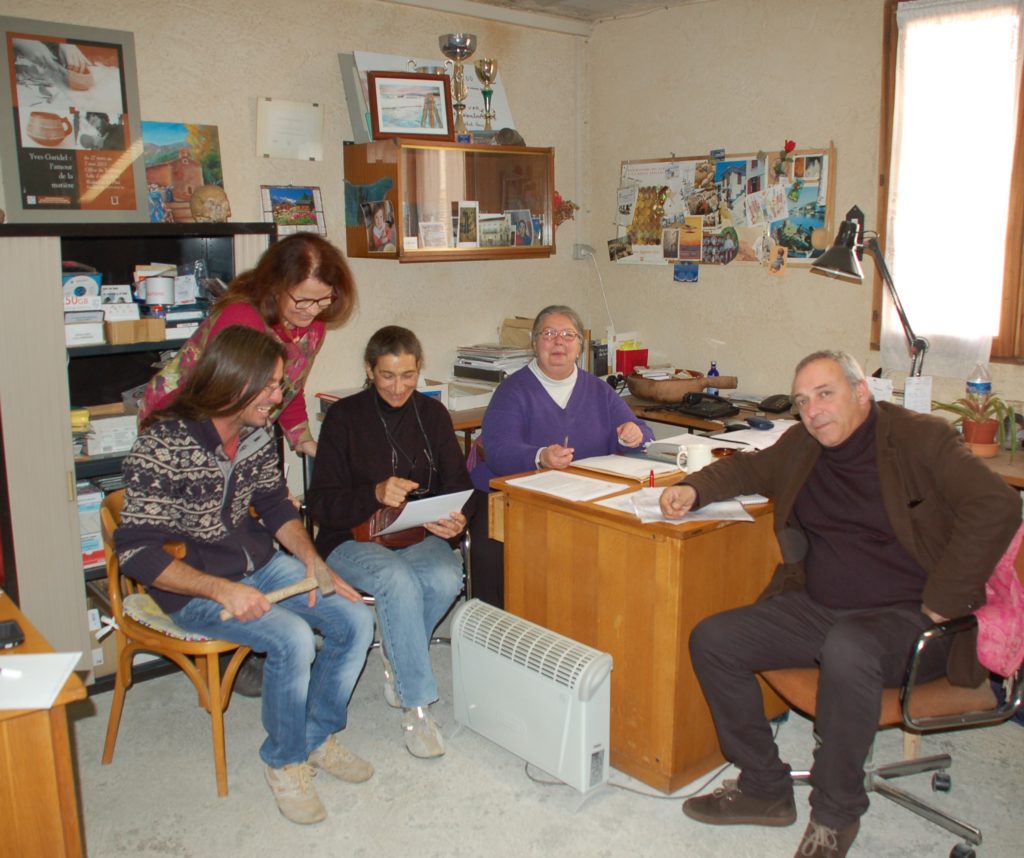 Members of the Board in meeting. From left to right : Urs Lippert, Ioulia Papaeftychiou, Claire Cornu, Ada Acovitsioti-Hameau, Michelangelo Dragone.