The Society brings together…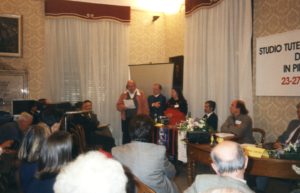 The Society brings together scientists, amateurs and institutions who work for the survey, the protection and the conservation of constructions in dry stone. The first international congress on the topic took place at Bari(Italy) in 1988. These meetings, casual at first, became gradually the expression of a common will that was materialized by the official creation of the SPS in 1998. The Society focuses on the perpetuation of these congresses and on following evolutions of research, rehabilitations and innovations concerning the dry stone. It analyzes the different stakes and gives an opinion on the relevance of methods used and of objectives pursued by the various actors. Between two congresses, it maintains the link among the various partners and ensures the continuity of the meetings and exchanges. Since 1987/1988, international Congresses are regularly held every two years.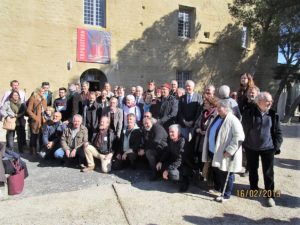 The inscription of the art of dry stone construction in the Representative List of the Intangible Cultural Heritage of Humanity in November 2018 consecrates the holding of these congresses. The S.P.S. is one of the main actors in the networking of the associated countries, the drafting of the dossier and the collection of letters of support. We celebrated this nomination in February 2019 at Saumane in the Vaucluse thanks to the initiative of Danièle Larcena. The year 2019 dry stone is also recognised by the Council of Europe as a favourable element for the maintenance of landscapes guaranteeing sustainable development thanks to the efforts of Claire Cornu supported by several of our members.
To support the S.P.S become a member and support the congress !