XVIII° International Dry Stone Congress at Goult, in the Vaucluse department, FRANCE
2-8 October 2023 – SAVE THE DATE !
Particular theme chosen :
Dry stone as a resource in a contemporary approach:
– STONE: sustainable and ecological construction economy
– WATER: between scarcity and excess, what management through dry stone installations?
 Programme :
– 2 to 5 October: participatory work camp of the dry stone wallers
– 6 and 7 October: congress
– 8 October: field visits: heritage and recent dry-stone projects
Our congresses are expected:
(comment of a member on receiving some photos of the previous congress)
"… Thank you for the message. If you only knew how much I regret [not having been there] but also how happy I am to see those beaming faces from Croatia! … This atmosphere of international congresses is so good! To feel like part of the same family with the same goal! Thank you again for sharing … and I hope we will meet again … [in the Vaucluse] …"
Yes, we will! We will all be there! Online registration since October 2022.

Field trip to Croatia (October 2021) – © ASER
SDS CONGRESSES FROM 1987 TO 2021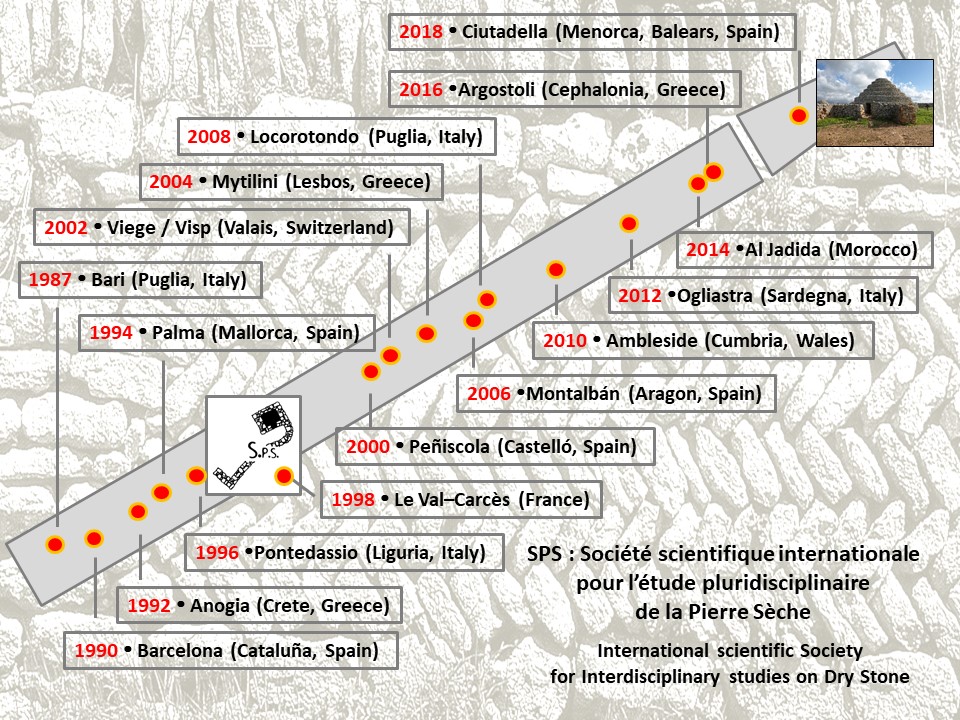 Candidature of Goult to organize this XVIII° Congress was validated at the previous one in Croatia in October 2021.